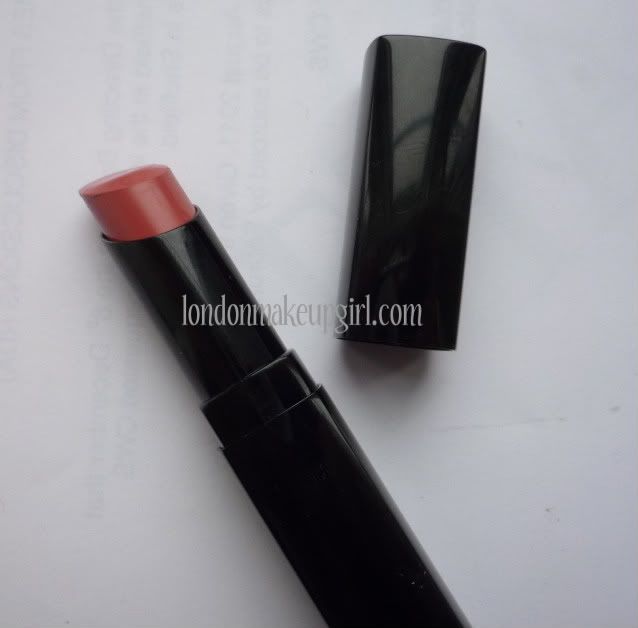 I finally made it to the Suqqu counter to buy one of the new Creamy Glow lipsticks. These were launched in Japan last Autumn, and in the UK earlier this month.
A closer look at the colour. It's a natural brown pink, not too light, but definitely a natural, understated lip.
I was specifically looking for a similar colour to Good To Go lipstick by Benefit. I like the colour of the Benefit, but find the formula can make my lips feel a little dry. In the tubes, Suqqu 05 Suzmecha looks warmer/peachier than the Benefit, but it's the closest match in the Creamy Glow lipstick range when swatched. 08 Keshiaka was also quite close, but a little pinker than the Benefit.
Applied on my lips. The Creamy Glow are somewhere in texture between the old Suqqu Creamy (full coverage) and Blend (sheer) lipsticks, and have no shimmer. It looks quite glossy/creamy when first applied but lasts reasonably well; the glossiness fades to a more stained texture that lasts for a good two or three hours. It's a little hard to fairly judge longevity with this colour because it is extremely close to my natural lip shade.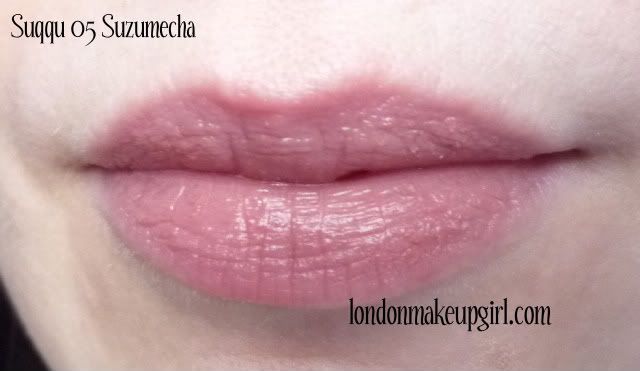 Most of the colours in the formula are natural variations on peach/beige/pink/rose, with only a couple of brighter shades. The colours and textures are very wearable and flattering.