I have to admit when I opened the lipstick in this Josie Maran kit (sent to me by the lovely JV at
makeupmerriment.com
) my first thought was that I'd never wear it. This is exactly the sort of beige nude that I generally can't wear at all. I had a little more hope for the gloss (another Natural Volume lipgloss) as it looked pretty sheer in the tube.
Swatched on my hand: The gloss is a very sheer slightly beige with subtle shimmer, the lipstick is a creamy, weightless beige with more peach tones than I expected from the tube. The texture of the lipstick is very similar in my opinion to the Suqqu Creamy lipsticks; if you are in the US, the Josie Maran lipsticks are a good substitute for the Suqqu.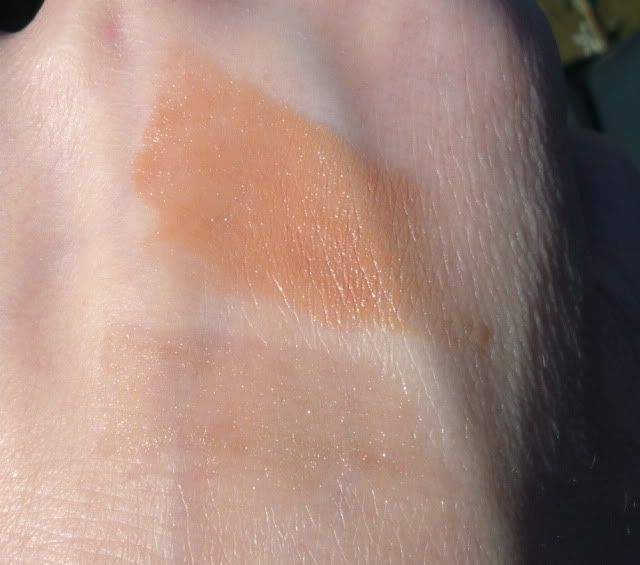 Both applied. Together they give me a really pretty caramel lip, and although I need to go quite smoky on the eye to balance the lip, this is the nicest nude lip I've tried.
These came in a set with an eyeshadow quad (also pictured below), a black eyeliner and mascara, and a vial of the excellent argan oil. I can no longer see the set available on Sephora, but I would recommend looking out for similar kits as they represent very good value for money.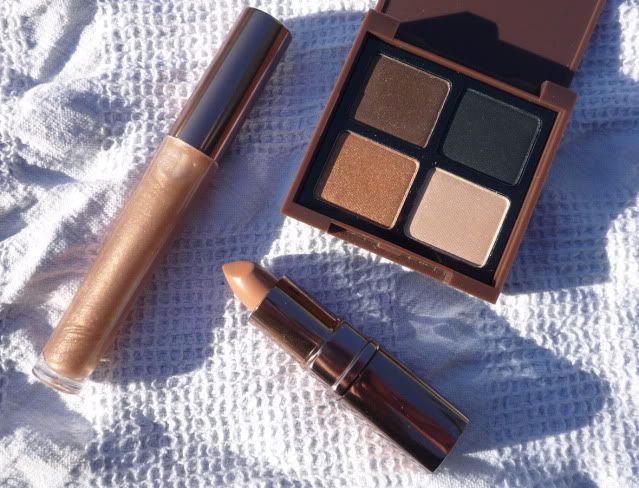 Once again, I wish this line was available in the UK. I could see it doing very well on QVC or at an online retailer of hard to find brands, like Zuneta.