These are Suqqu's version of gel eyeliners, and although I generally prefer using a pencil eyeliner if I'm in a hurry (it's quicker and gives a softer line) I think the Suqqu gel liners are the best of their kind I've tried (I've also used those by MAC and Bobbi Brown). They also have the advantage of being packaged with a retractable eyeliner brush which applies the liner well enough that I don't use any other brush with them. Like most gel eyeliners, these don't budge at all until you remove them.
Eyeliner Creamy are £22 for 2.7g (including brush). I bought mine from Selfridges, Suqqu is also available online from
www.dollyleo.co.uk
.
01 Green. Dark forest green, with warm green/gold shimmer. From Moss Monochrome Autumn 2007, slightly drier than eyeliner creamy colours released with Hidden Beni Autumn 2008 collection.
03 Jet Bordeaux. From Autumn 2008, appears lighter in this picture due to sunlight (to show the shimmer), applies as a soft black with subtle red/purple shimmer.
04 Brown. From Autumn 2008, the shade I reach for most often. Neutral deep brown, with subtle warm brown shimmer.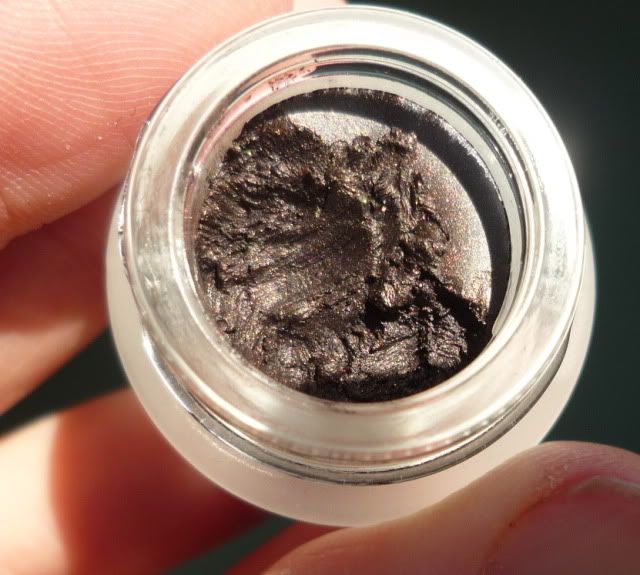 05 Green Blue. From Autumn 2008, cool dark green with cool green/blue shimmer. I bought this to wear with the couple of blue eyeshadows I've bought from Suqqu, and as I very rarely wear those I don't reach for this liner very often either. I prefer the colour of 01 Green.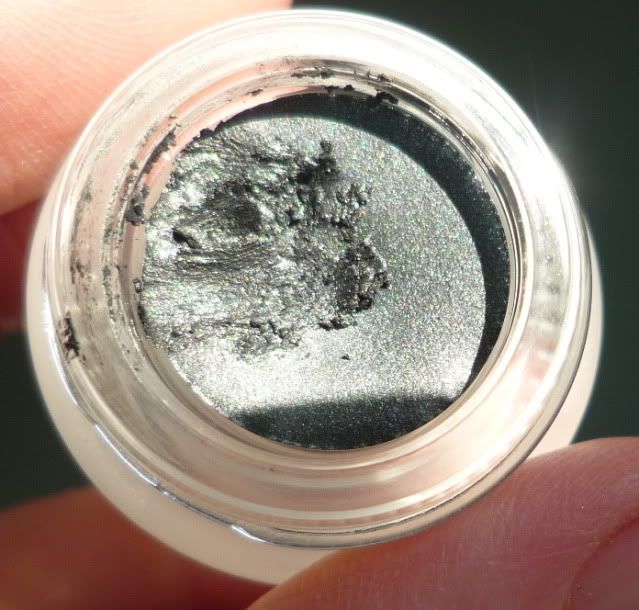 The other colour available is 02 Black, released in Autumn 2007.
Swatched left to right 01, 03, 04 and 05, with Bobbi Brown Sepia Gel Eyeliner underneath for comparison. In my experience, the Suqqu shades have a creamier texture and are easier to apply than the Bobbi Brown gel liner that I own.