rms Beauty Living Luminizer was another product I received as a Christmas present this year, and it has immediately joined its stable mate, 'Un' Cover-Up in the ranks of 'products that live in my everyday make-up bag.'
The texture of this highlighter is brilliant - it feels nourishing and like the other rms Beauty products it melds seamlessly with the skin. If you don't like the feel of most silicone-heavy liquid highlighters this would be a good one to consider, and the balm texture makes it easy to control the positioning of the highlight. I most often apply it in a C shape from my cheekbones to my temple, and a little on the bridge of my nose.
Swatched on my hand. It's applied neat at the top of the swatch and blended out at the bottom. It gives a lovely soft pearly gleam to the skin with no glitter or gaudiness. It's just off-white, so is less stark than a pure white highlight.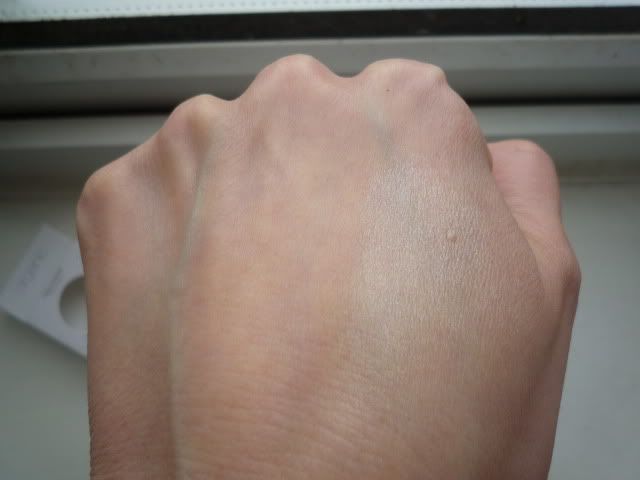 Ingredients: