Mr Armani, despite possibly being a space lizard*, makes some of the best eye pencils in the world.
The smooth silk eye pencils apply smoothly (the clue is in the name) and are smudgeable, but don't travel, fade and smear after they've set (I love NARS London eye pencil, but I know that I'll end up with it halfway down my cheek by the end of the day when I wear it on my lower lashline).
No 12 is a blackened brown. I wanted a little more definition than a straight brown pencil, but black can sometimes look a bit harsh on me, so this is a very good compromise.
Swatch applied to my hand: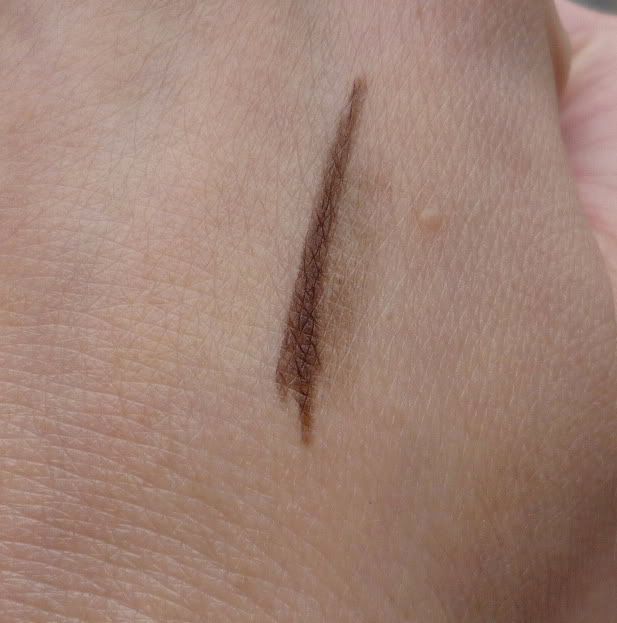 Applied on upper and lower lashline, with Armani Maestro eyeshadow in 22 on my lid and blended into the pencil on my lower lashline too.
I bought both the pencil and the eyeshadow in Selfridges (London) on Monday, and the service at the counter was excellent. I'd recommend the Armani counter if you fear makeovers turning you into a Vegas Showgirl; they've never overcooked me or anyone that I've seen get a makeover at that counter.