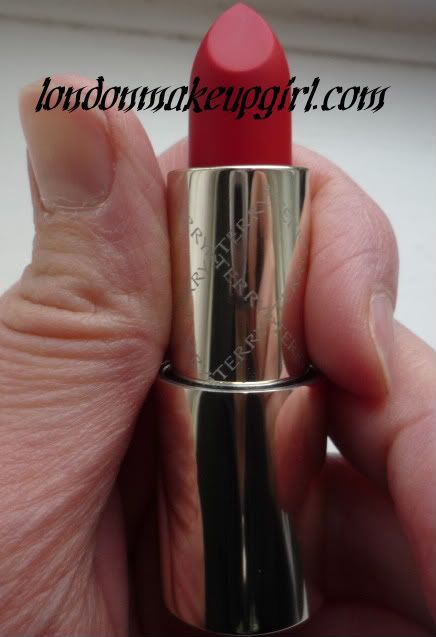 The SpaceNK loyalty scheme, N.Dulge, recently gave cardholders a £10 credit 'just because'. If you shop at SpaceNK regularly, it is worth signing up for the scheme; the standard 1 point for each pound, 100 points = £5 isn't as generous as say the Boots loyalty card, but the discount events are worthwhile.
With a £10 credit burning a hole in my psyche, I went back for another Rouge Terrybly lipstick and opted for 200 Frenetic Vermillion. This is a clear orange red, and the kind of red I find the easiest to wear; on me, orange reds look much softer than blue reds.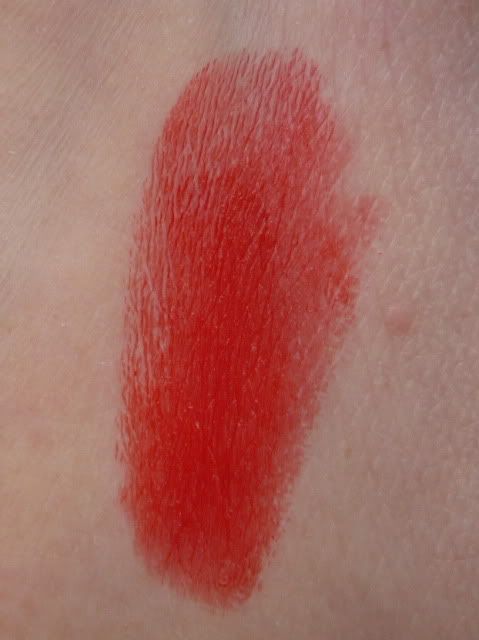 I don't like it as much as
201 Terrific Rouge
. I find Frenetic Vermillion noticeably sheerer in texture (I think that's visible in the lip swatch below, and I applied it in the same way as the Terrific Rouge swatch) and subsequently it fades a lot quicker; it fades down to an even stain, but that's all that's left after 2-3 hours, rather than an obvious red lip. Like the Terrific Rouge, I do find the texture very comfortable.