Jane is another of the Rescue Beauty Lounge 'The Housewives of Tudor England' collection. Like Jane Seymour, I find it a bit meh. It's a very pale dove grey with subtle beige/mauve undertones, and a subtle gold shimmer in the bottle that I've never managed to catch on my nails. I don't think it suits my pale olive hands at all; Anne looked much better on me (that post is
here
).
What it is good for is giving me excellent zombie hands. I watched episode one of the new The Walking Dead series with Mr London at the weekend (he's watching the rest of the series by himself, it gave me nightmares) and this is exactly the colour of zombie nails.
Look: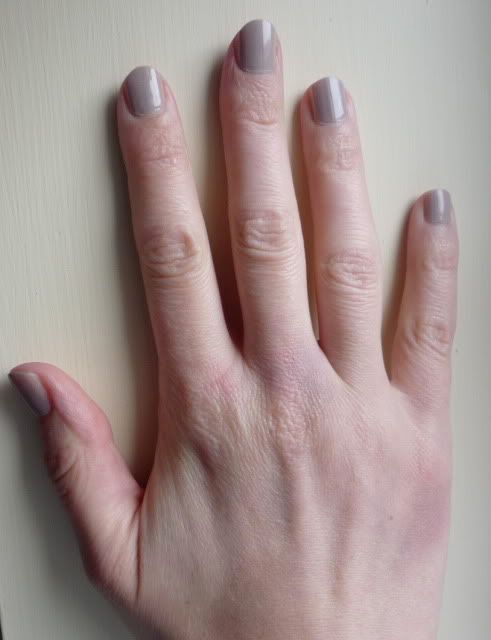 Beauty blogger, or undead minion? My best L4D pose.
(The lovely bruises, which I think add to the effect, are from bare-knuckle fighting - should wear mitts!)
For a greige, I prefer Nubar Sandstone on myself. It's a touch deeper, has a bit more beige and mauve and the shimmer lifts it from the corpse-nail effect.