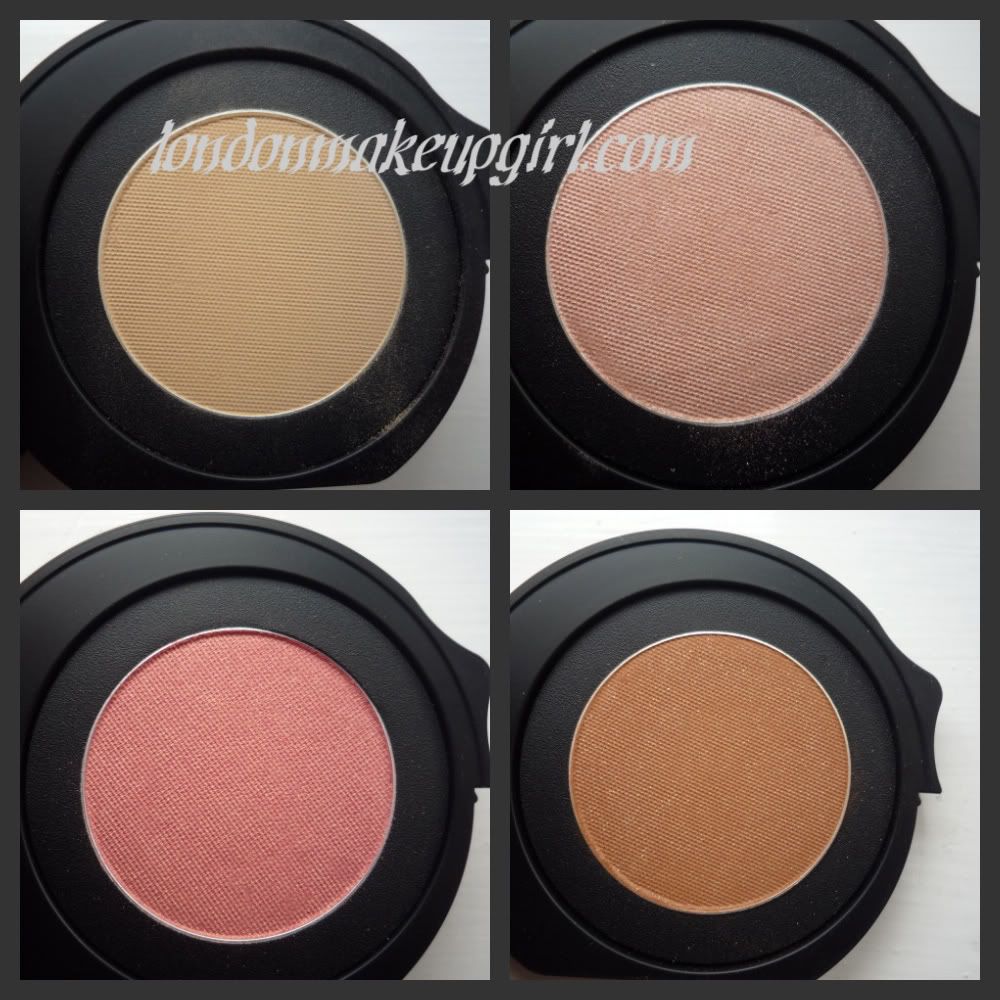 This kit was a gift from the lovely Dempeaux (
www.Dempeaux.com
) another of my international cultural exchange partners (and my supplier of Lanolips before it came to the UK). You can read her thoughts and post on this Le Metier kit
here
. The four products in the kit are (from top left, clockwise) Flawless Face Powder in Translucent (bone, but does not appear obviously yellow on the skin), Whisper highlighter (beige pink), bronzer (yellow-brown) and Echo blush (pinky peach).
I already own and love the Echo blush, so I was interested to see if I'd think that the other products in the kit would impress me too. I have to admit, I didn't think the bronzer would work on me - it's quite yellow-toned in the pan, and has subtle shimmer. With a light hand it's actually very natural looking, even on my pale skin. I used it to contour my temples, cheekbone and chin in a light 3 and reverse 3 shape, and it doesn't look obvious on my pale olive skin. I then applied the Echo blush to the apples of my cheeks, the face powder just to my t-zone, and the highlighter on the highest point of my cheekbones.
Here's what the kit looks like applied on me:
I'm wearing rms Beauty un-cover concealer in 11 under my eyes and around my nose, but no foundation. Lips are Lanolips Rhubarb, and I'm wearing the Le Metier de Beaute Hypnotique Kaleidoscope Kit on my eyes.