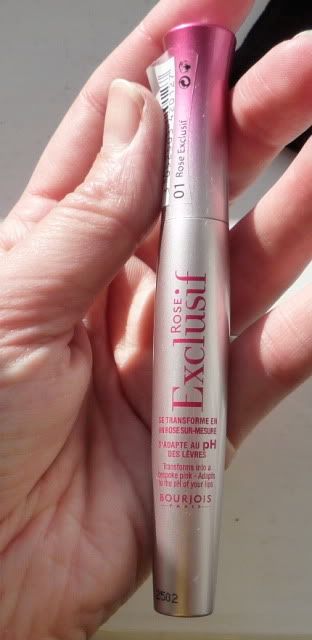 Rose Exclusif applies as a clear gloss...
...and then after a few minutes turns pink. The shade of pink you end up with depends on the pH of your lips. It turns pinker on my lips than it does on my hand, although the swatch on my hand did continue to get pinker for about 10 minutes after this swatch picture was taken.
My lips when I'd just applied
After about 5 minutes.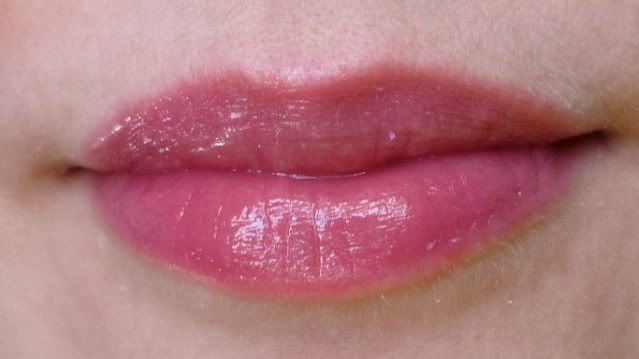 In the context of the rest of my face. Although it turns quite a deep pink on me, I think it still looks quite natural somehow. The pink colour is more of a stain and the colour lasts well, even after the glossiness has faded. It's excellent for people like me who feel that they lack pigment in their lips, but want something more casual than a lipstick for a particular look.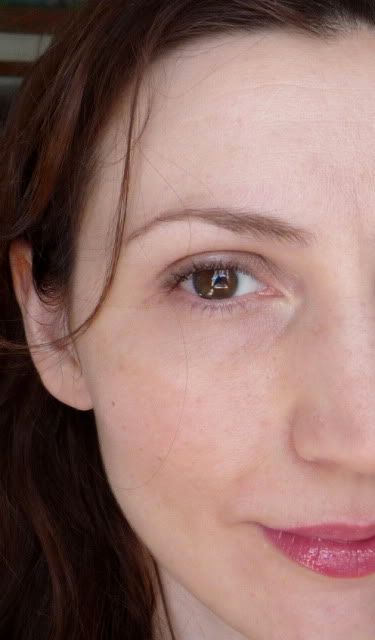 The gloss feels comfortable and quite moisturising, and isn't annoyingly sticky. Rose Exclusif has a very subtle fruity scent, but it's hardly noticeable and therefore doesn't bother me. At £6.99, this is an excellent alternative to Christian Dior Lip Glow (which I found quite drying and irritating to my lips when a sales assistant applied it for me at a counter), and it's available now.
Disclosure: this was a sample sent without charge by the PR Officer for the brand.