These two eyeshadows are part of a small collection from Trish McEvoy consisting of these eyeshadows and two new Classic Lipstick Colors in Natural 22 and Vibrant 31.
The eyeshadows are both Glaze formulas in Gilded Lily (left, an almost-white creamy green shimmer) and Gilded Taupe (right, a shimmering neutral taupe). Trish McEvoy pretty much had me at taupe, but I liked the way the Gilded Lily works with the other shade so much that I bought both.
Swatches.
Applied to my eye. Gilded Taupe over lid and into crease, Gilded Lily near tear duct and patted on middle of mobile lid over the Taupe. It's a very subtle look as thats the way I prefer to wear eyeshadow - you could get a more intense and shimmery look with a heavier application.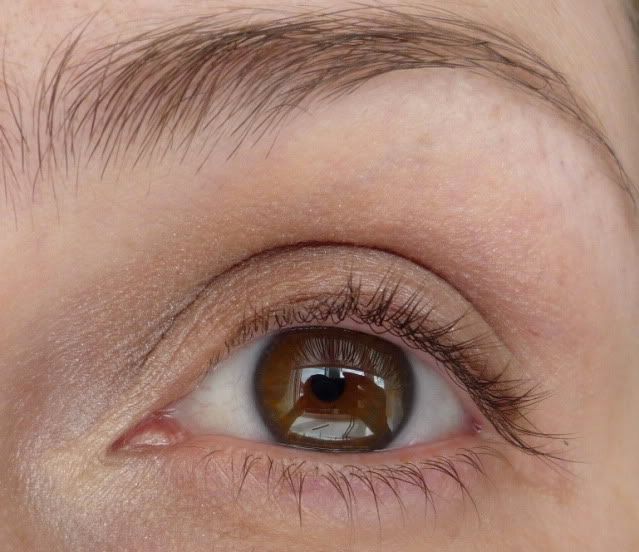 Comparison of Gilded Taupe (middle) with Tawny (left) and Raisin (right). Tawny is more semi-matte and warmer, Raisin is darker and more plum-toned.
I bought these from Selfridges. The eyeshadows cost £11 each, but come packaged in a plastic disposable shell so you do need to buy a charger or planner page to hold them if you don't already have a storage system for pan eyeshadows.