The adorable
Tsunimee on Twitter
made a comment that she sees a lot of Youtubers/Bloggers who think that they need undereye concealer when they don't really. I feel like I have quite dark undereye circles, so I took up the challenge to forgo undereye concealer for a day and see if anyone noticed.
The result is the top picture. The rest of my makeup is as normal, but I am wearing no concealer. I'm not wearing foundation or powder either (I rarely do) so the skin underneath my eyes is completely bare.
A couple of pictures in context of the rest of my face. I think I do look a bit consumptive without the concealer, but not hideously so.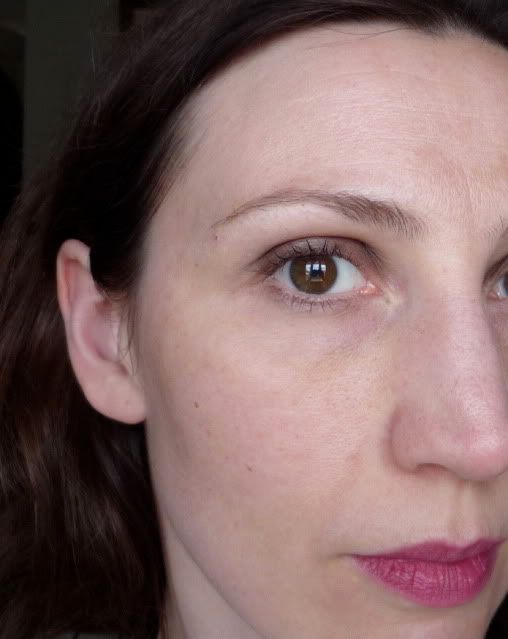 Here's a picture wearing undereye concealer to compare. I do think it makes a difference, but not as massive a difference as I have always thought it does.
Nobody commented that I looked tired today. I even prompted Mr London, finally, with, "Do you think my dark circles look worse?" and he swears he genuinely does not see a difference.
I won't be throwing out my concealer, but on mornings when I'm pushed for time I might drop it as a step from my routine. I think it doesn't look too bad because I tend to do quite simple and basic eye looks - a more complicated or structured eye look might require a more even skintone around the eyes, and benefit from concealer.